Millions of people in the northern hemisphere are now dreaming of a well-deserved vacation after more than a year of confinement, fears and extreme measures.

Before deciding to travel, some factors must be taken into account that may help in choosing the destination and routes. Here is some strongly recommended advice:
- Everyone wishing to leave their home area to travel, should be fully vaccinated in order to do so – this takes effect 2 weeks after the last dose of the vaccine,
Choose a destination with good health resources, in case of falling sick on holiday (not just with COVID-19), as in many countries hospitals are close to rupture,
Ensure that holiday insurance policies cover treatment and evacuation abroad,
Check and comply with the rules of airlines and of the destination country regarding testing, Keep in mind that even travelers who are fully vaccinated must present a negative PCR test within 48/72 hours before arrival in most countries,
It is very important to calculate the number of masks needed, per person travelling, for the entire trip, as there may be difficulties in finding Personnel Protective Equipment available at the destination,
Whilst on holiday adhere to local hygiene measures, maintain social distancing measures, avoid crowds and busy places, correctly wear masks and maintain hand hygiene as a priority - using a hand sanitizer with more than 60% alcohol content,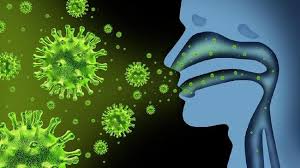 A few months ago, Femeraid air rescue published recommendations that should be followed for all air travel, from check in to arrival at the final destination hotel; we suggest that you check those recommendations before travelling. Be safe and enjoy your holidays.
Keep safe and healthy.

18
th
May 2021