The Air Rescue Team of FEMERAID International informs all our members, Knights and Dames of the Sovereign Order of Saint John of Jerusalem, Knights of Malta, Federation of the Autonomous Priories (KMFAP) about the followings:
Why do COVID-19 vaccines protect us from getting severely sick and dying, BUT do not protect us from getting infected?

This is a good question that we will try to clarify clearly:

• The COVID-19 virus installs itself in the oropharyngeal area (nose and throat),

• Vaccines provide immunity in the blood,

• Therefore, vaccines do not prevent the COVID-19 virus, especially the highly contagious Delta variant, from settling in the nose and throat,
• However, vaccines prevent the virus from contaminating the blood and destroying tissues in vital organs.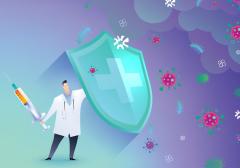 What more are you still waiting for to get vaccinated?

11th August 2021