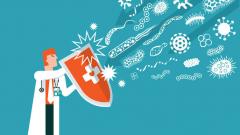 The Air Rescue Team of FEMERAID International informs all our members, Knights and Dames of the Sovereign Order of Saint John of Jerusalem, Knights of Malta, Federation of the Autonomous Priories (KMFAP) about the followings:
If humanity is alive and thriving today, it is in large part due to the application and success of vaccines developed many centuries ago.

The first vaccine developed was launched in 1749 against smallpox. This was then followed by vaccinations against polio, tetanus, whooping cough, measles, rubella, yellow fever, diphtheria, hepatitis B and Flu.

All of these developments in vaccines have enabled the human race to grow to unprecedented numbers, and with an impressive record of longevity.
This last year has been a year of suffering, adaptation to protective measures, and distance between people, who were mostly very far apart from each other, not physically but spiritually.
There is only one way to return to normality and to re-embrace those we are close to; this is to be vaccinated against COVID-19.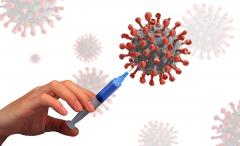 Although the vaccines of AstraZeneca and Johnson & Johnson have been suspended in some countries, or restricted to certain age groups due to concerns about rare side-effects, the number of such incidents is extremely low.
It is important to note here that the 'Risks vs Benefits' of being inoculated against COVID-19 continue to justify the necessity of mass vaccination programs.

Keep Safe!

15th April 2021