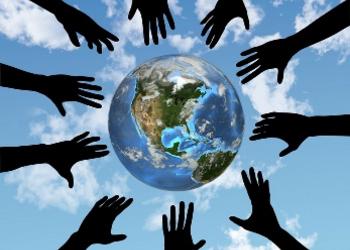 This is a good occasion for volunteer-involving organizations and individual volunteers to promote their contributions to development at local, national and international levels. By merging UN support with a grass-roots mandate, IVD is a unique opportunity for volunteer-involving organizations to work with government agencies, non-profit organizations, community groups and the private sector.
IVD was established by the United Nations (UN) General Assembly through Resolution 40/212, on the 17th December 1985. Since then, governments, the UN system and civil society organizations have successfully joined volunteers around the world to celebrate the Day on the 5th December.
On IVD 2014, we not only celebrate and recognize voluntarism as an extraordinary humanist value, but also pay special tribute to the contribution of volunteers in social solidarity, humanitarian work, support of people in need, global peace and sustainable human development.
For IVD 2014 we celebrate globally that volunteers act as agents of change in their communities all over the world. The Sovereign Order of Saint John of Jerusalem, Knights of Malta, Federation of the Autonomous Priories (KMFAP) is very proud of its voluntary activity as the main activity of its members, knights and dames worldwide.
Our main goal is to involve more and more members and people in this very important and noble activity, which is the voluntary humanitarian work.

5th December 2014